7Cs Analyzer, 7Cs Analyzer Service API
7Cs Analyzer is a desktop application used for validating S-57 and S-100 datasets. It provides data producers with the confidence that their datasets comply with the relevant IHO standards.
The tool offers seamless integration with ENC Designer (S-57 datasets only) and the new S-100 Data Management and Validation System, SDMS. SDMS provides efficient workflow management to the data validation procedure using 7Cs Analyzer.
The software is based on our latest ECDIS Kernel technology, called Nautilus. Therefore we consider it to be propelled by Nautilus.
To improve automation of the validation process, customers can integrate the 7Cs Analyzer validation engine into their existing S-57 / S-10x processing workflows, by means of the new 7Cs Analyzer Service API.
7Cs Analyzer was developed in cooperation with Nautical Dimensions, Australia.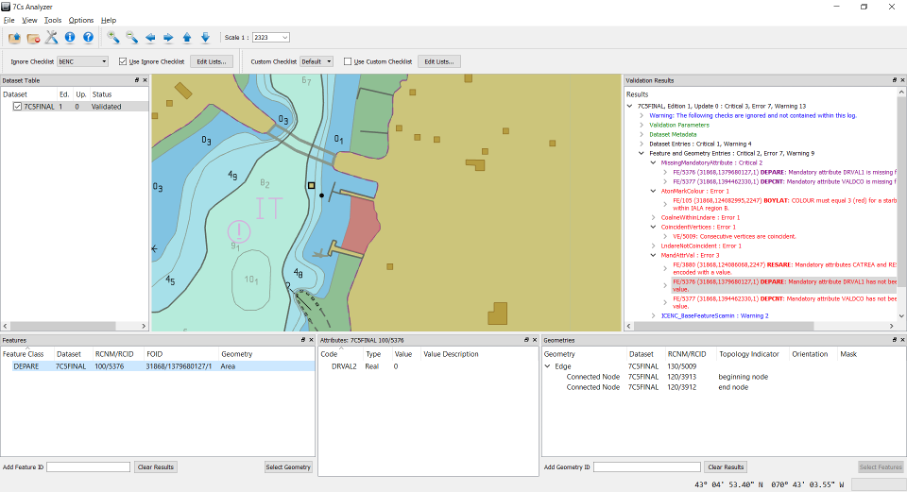 7Cs Analyzer desktop application
Product Specifications and Related Standards Supported:
IHO S-100 Universal Hydrographic Data Model (Edition 5.0.0, December 2022)
IHO Publication S-101 Edition 1.1.0 (April 2023)
IHO S-57 Transfer Standard for Digital Hydrographic Data, Edition 3.1
S-57 ENC Product Specification, Edition 2.0
S-65 Annex A, High Density (HD) ENC Production and Maintenance Guidance (Edition 1.0.0, January 2020)
S-57 APPENDIX B.1 Annex A - Use of the Object Catalogue for ENC, Edition 4.1.0
IHO S-58 ENC Validation Checks, Edition 7.0.0 (October 2022)
Product Specifications for Inland ENCs, Editions 2.1, 2.2, 2.3, 2.4, 2.5
Recommended Inland ENC Validation Checks 2.4, 2.5
bENC/bIENC 1.0
AML 1.0, 2.1, 3.0
Product Highlights:
Validation of S-57 and S-101 nautical chart products
Also available as REST API for efficient automation and easy integration
Compliant with latest edition of IHO S-58 ENC Validation Checks
Compliant with Recommended Inland ENC Validation Checks
Advanced editor for user-defined custom checks and definition of checks that users choose to ignore
Verified against the new IHO S-58 Critical Test Datasets. Every test case presented by these test datasets has been passed.
Horizontal-Vertical Consistency Module
Sophisticated display module for in-depth error review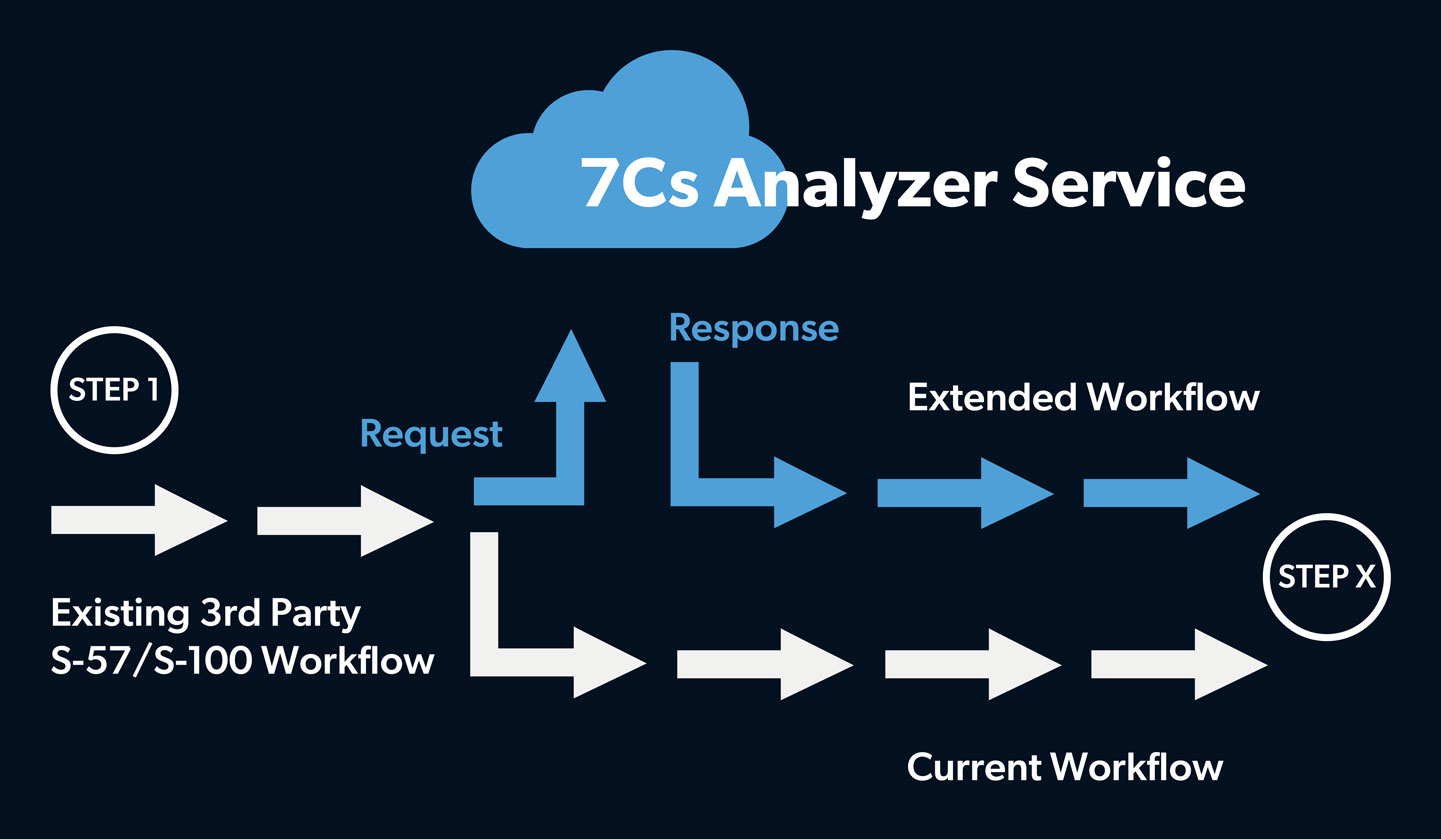 Integration of the 7Cs Analyzer Service API into an existing workflow