The Chart
In most of ECS/ECDIS applications on the market a background world chart is not provided at all or provided in an insufficient scale. This leads to limitation in usability caused by irritating gaps in areas not covered with commercially purchased charts and may even endanger ship and crew in emergency situations.
SevenCs is offering a unique S-57 background chart with useful and safety relevant information in a scale of 1:1.000.000. The Chart is a perfect base to improve functionality and appearance of ECDIS and ECS applications, though it's not intended for navigation purposes.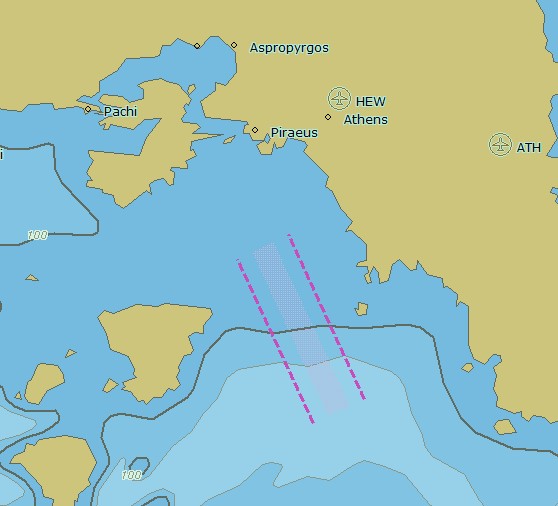 Technical Specification
Compilation scale: 1:1.000.000
Chart divided in: 96 cells
Cell Size: 0,5 – 0,8 MB
Total size all cells: 66 MB
Total size including ports and airports: 69 MB
Updates 1 per year
Cell content:
Coastlines
Depth Contours
Land Areas
Depth Areas
Rivers
Sea Areas
Administrative Areas
Exclusive Economic Zones
Traffic Separation Schemes
Anchorage Areas
Restricted Areas
Main Sea Ports
Airports with Codes
Supported Chart Formats
The Chart can be installed in all software applications being capable to read any of the below mentioned
chart formats:
| Format | Description | Remarks |
| --- | --- | --- |
| S-57 | IHO standard for official ENC | OEM has to take reasonable measures to protect the data from copying |
| S-63 | IHO data encryption and security standard | OEM has to be able to provide the ENC User Permit |
| dENC | SENC format suitable for applications operating with 7Cs Kernel | OEM has to take reasonable measures to protect the data from copying |
License
The Chart license is free for users of SevenCs and ChartWorld Products and services: customers of eGlobe, Chart Browser, Chart Server and products of the ORCA family.
OEM customers of SevenCs Chart Kernel can receive The World Chart in dENC SENC format for unlimited re-distribution as part of their products.
License for use in other products
"The Chart" in S-63 format can be purchased at regular market prices in the ChartWorld Webshop. Installation of the license requires a permit and is restricted to one HW ID only.