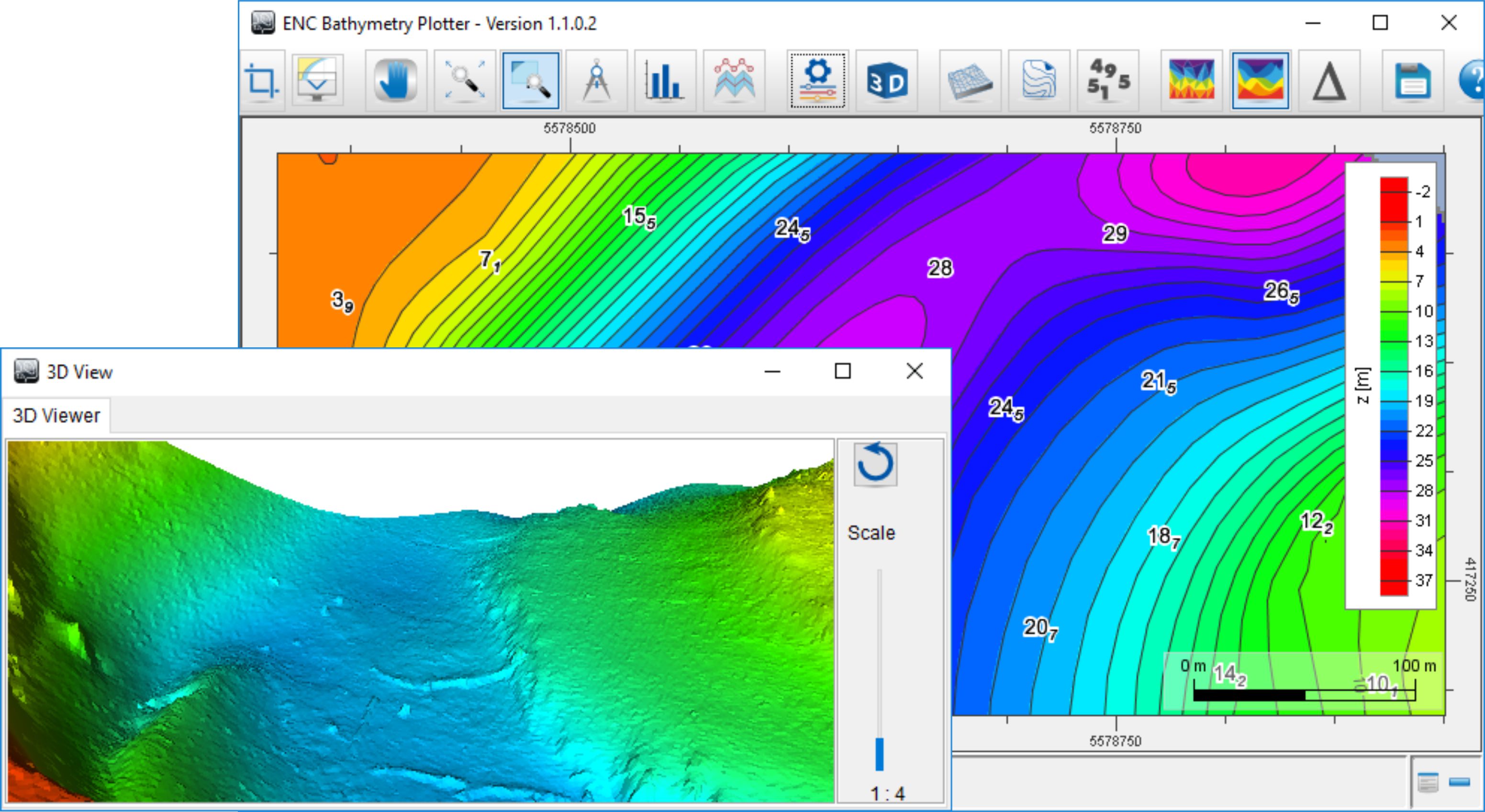 The very first version of ENC Bathymetry Plotter – SevenCs' new contouring solution for nautical charts – was released in summer 2016. The focus in the 2017-update was set to performance and robustness of the software. Many existing and new customers had tested ENC Bathymetry Plotter thoroughly. They provided positive feedback and valuable tips to extend the functionality.
SevenCs is now pleased to announce the release of ENC Bathymetry Plotter's new version 1.1.0. It comes with significant improvements. Users are now able to:
assign quality related information to the bathymetry data the software produces. During export of the results ENC Bathymetry Plotter creates the S-57 relevant information about associated Zones of Confidence, Survey Techniques, Survey Dates, etc;
clip the loaded source data and create a smaller subset for further processing. ENC Bathymetry Plotter can handle large volume datasets – still data clipping can be very useful if users want to focus on particular areas only or if hardware resources are limited.
Overall the company has learned from our customer's experience that sometimes it is the small changes which make the difference.
Visit SevenCs' homepage to learn more about ENC Bathymetry Plotter or directly contact to receive your personal test license.