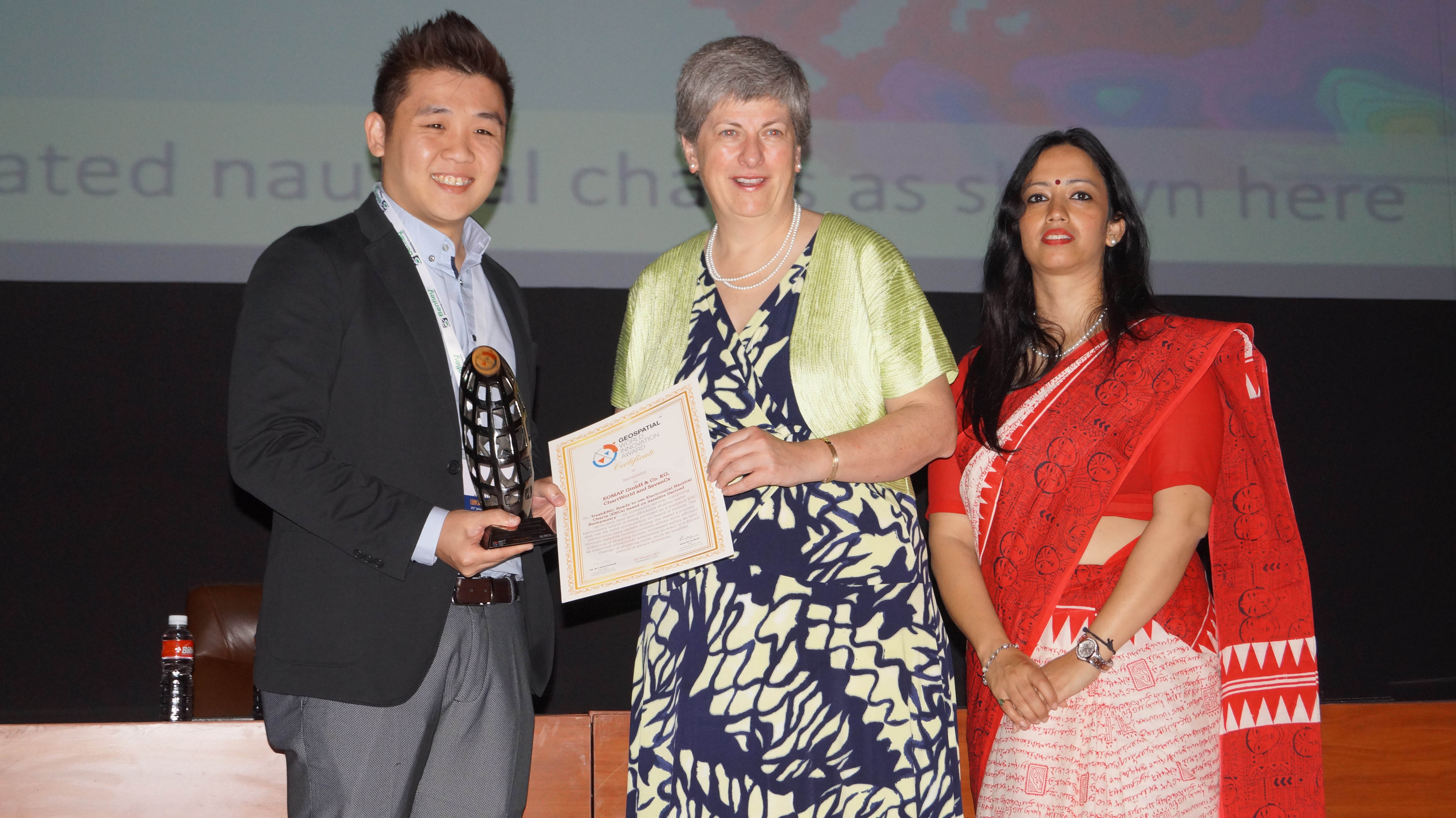 Last week SevenCs was very proud to receive the 'Geospatial World Innovation Award 2016'. The award was presented on January 25, 2017 at the Closing Ceremony of Geospatial World Forum 2017 at Hyderabad International Convention Centre. Alvin Lin, Regional Sales Manager SevenCs, received the award from Dr. Vanessa Lawrence, Director Location International.
The project which gained such high recognition is the product of a joint cooperation of EOMAP and SevenCs, originally called freshENC. Two expert companies specialize in satellite information and electronic nautical charts, respectively.
The idea of the project is to produce ready-to-use bathymetric Electronic Nautical Charts (bENCs) based on satellite derived bathymetry.
Watch video to learn more about the project.